Welcome to Armstrong Oil & Propane!
Proudly delivering heating oil and propane throughout Litchfield County.
Your Trusted Partner To Heat Your Home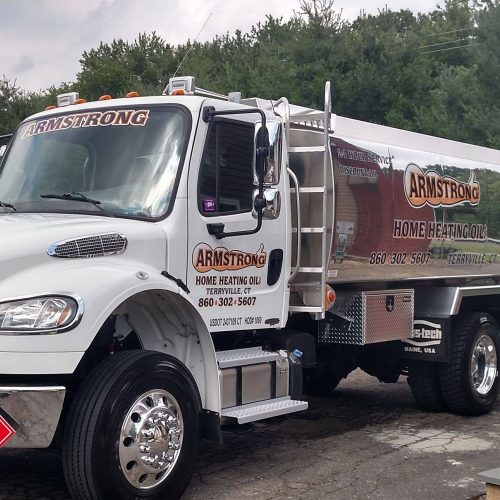 Armstrong Oil & Propane is your trusted, local heating oil and propane provider. We deliver anywhere within 15 miles of Terryville, CT and offer 24/7 emergency service.
Our prices are fair, and our customer service is second to none. Our convenient online ordering tools mean you can place your order from the comfort of your home, without ever picking up the phone.
We offer full-service automatic delivery for our heating oil and propane customers. We even provide propane tank installation and maintenance.
Whether you heat with propane, or just use propane for cooking, hot water, and your generator, Armstrong will make sure you've always got enough propane on hand.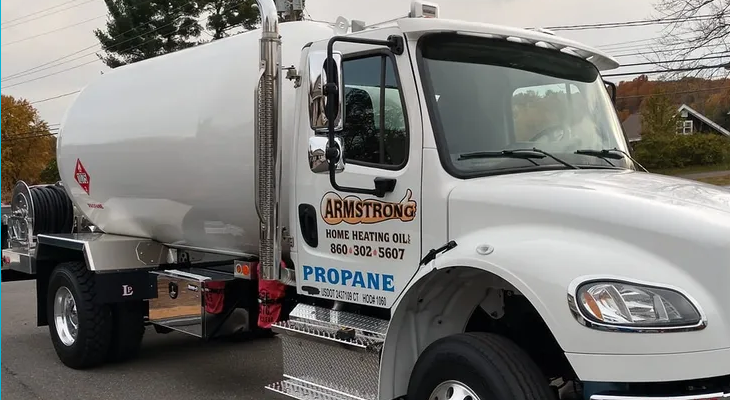 Order online and pay with cash or a credit card at your convenience, 24/7. Or sign up for our automatic delivery program and never worry about ordering oil again.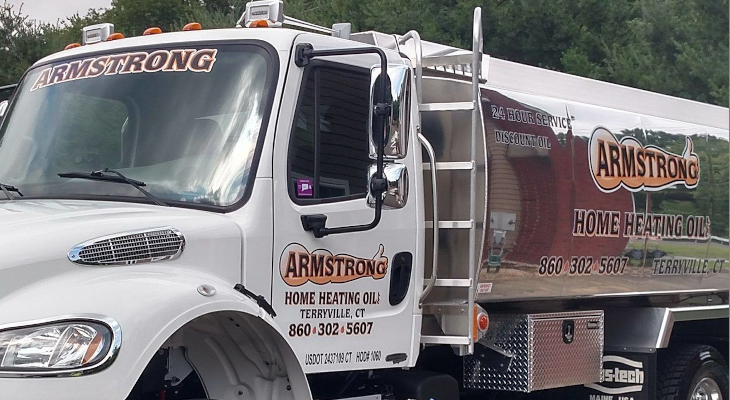 What our customers are saying…
I have had Armstrong Oil delivery service for several plus years. Chris provides top-notch service at a competitive price. I highly recommend. Friendly, courteous, dependable and professional service.
- JoAnne V.
Best local oil delivery company!! Very dependable and pleasant to deal with. Will continue to use Chris to service our oil needs.
- Melissa B.
A huge thank you to Chris for coming to my rescue yet again, service and prices are the best around! If you need a oil company you need Armstrong oil!
- Melanie G.
Running super low on oil twice now and he has come out same day to help me out. Also price was great…Less then most places I called. My go to!!!
- Andraya G.
Love supporting this great local business. Chris is so professional and nice to talk to. Always here to get your oil to you quickly. Always great rates. Thanks so much Chris.
- Randy P.
Always on time, very helpful. We have been using them for years.
- Gary P.
Service is excellent, very accommodating!!
- Laureen B.
Chris is great, excellent communication, always delivers on time. Highly recommend
- Tyler L.
Very good company good on prices hard to find good service. They are the greatest. They explain to me the whole process when I install propane in my house been with them. This is the second year and I love the service.
- Edward M.
Wonderful experience! Professional, prompt, service. The tech went above and beyond letting us know about some problems that needed to be addressed with our tank and how to go about fixing them. He gave me a ten minute heads up call before he came as well which seems to be very hard for other oil companies to do (we have dogs and need a heads up) Would highly recommend!
- Angela L.
Great customer support. They went the extra mile.
- Steve B.
Always there when we need them.
- Tommy E.
Low-Cost, Reliable Heating Oil & Propane Delivery
At Armstrong Oil and Propane, we believe our customers deserve the best. Our local drivers are always on time and provide friendly and courteous customer service, every time. Let Armstrong Oil and Propane provide your family with affordable warmth this winter.
Delivering To These Towns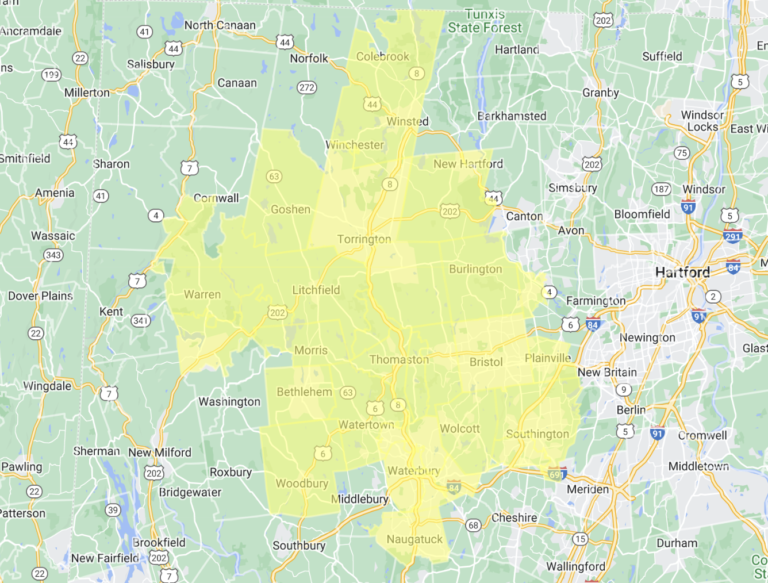 Waterbury
Bantam
Terryville
Litchfield
Torrington
Burlington
Plymouth
New Preston Marble Dale
Cornwall Bridge
Thomaston
Oakville
Morris
Harwinton
Bristol
Plainville
Plantsville
Watertown
Wolcott
Northfield
New Hartford
Unionville
Goshen
Bethlehem
Woodbury
Winsted